A new treatment for breast cancer has been discovered that wipes out tumors in just 11 days.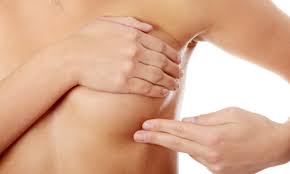 A team from the University of Manchester and the Institute of Cancer Research in London announced the results at the European Breast Cancer Conference in Amsterdam.
The UK team said that they have never seen breast cancer patients respond so quickly to a cancer treatment.
The trail involved recently diagnoised women with an aggressive form of breast cancer and they were given two existing cancer drugs – Tyverb and Herceptin –  at 23 UK hospitals.
The test showed that the cancer had stopped producing more cells in 87% of the particpants.
But to the surprise of surgeons, the tumor had completely vanished
in 11% of women.
The team initially aimed to shrink the tumors in the few days before surgery, but when the surgeons tried to remove the tumors they found that the tumor had vanished in some women.
In the UK, 1 in 8 women will develop breast cancer at some point in their lives.
Breast cancer is the second most common cause of death from cancer in women in the United Kingdom.
To read the full article, please click here.
If you have any concerns about breast cancer please see your GP.