Scientists have warned women who regularly use talcum powder on their genitals that they have a higher risk of ovarian cancer.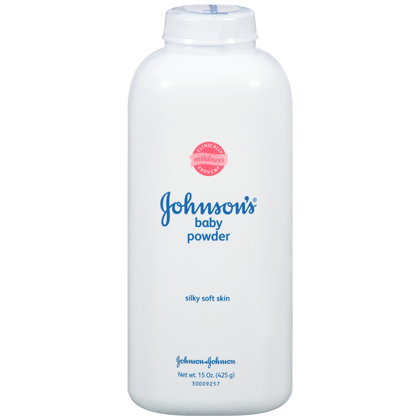 Researchers studied 2041 women with ovarian cancer and 2100 women who was free of the disease.
They found those who used talc were 33% higher risk of ovarian cancer.
Dr Daniel Cramer, of Brigham and Women's Hospital in Boston, thinks there should be warning labels on talcum powder as talc can get into the vagina and the upper gential tract if applied to the genitals.
The study came a week after Johnson & Johnson had to pay $72 million to the family of a women who allegedly died of ovarian cancer after using their baby powder.
Ovarian cancer is the 5th most common cancer in women and most common in women who have been through the menopause.
Around 7,100 women in the UK are diagnosed with ovarian cancer every year.
To read the full article, please go to: http://www.dailymail.co.uk/health/article-3476966/Talc-linked-ovarian-cancer-Risk-disease-ONE-higher-women-use-talcum-powder-genitals-experts-warn.html
For information on ovarian cancer, please go to: http://www.cancerresearchuk.org/about-cancer/type/ovarian-cancer/
Please CLICK HERE to take the BEAT test to check for signs of ovarian cancer.