The Medicines and Healthcare products Regulation Agency (MHRA) says more than a million doses of fake prescription drugs worth approximately £2m have been seized from the UK's postal service and ports during its latest crackdown.
Packages from Australia, Canada and New Zealand have been stopped and searched at several major international airports such as New York, Chicago, London, Manchester and Sydney.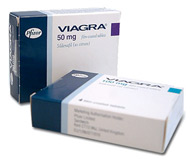 Fake Drugs Seized!
Almost 20,000 packages were seized during the operation. The seized packages contained fake prescription drugs from countries such as China, India, Mexico and Singapore.
Investigations at Heathrow and Manchester found over 1000 packages containing illegal prescription medication purchased through online retailers claiming to be branded drugs.
Some of the drugs ordered were bimatroprost (Glaucoma Eye drops), Insulin, Tramadol, Tadalfil and Sildenafil Citrate (Viagra).
What happens if you take fake drugs? 
If you purchase drugs on-line, you have no guarantee that the medicines will actually be the ones that you receive, or that they will even contain the correct active ingredient. So, there seems to be a clear choice between a drug not working or even making you very ill! You also forfeit legal backup if you experience a reaction, or if they have no medical effect on you.
Internet Service Providers for nearly 2000 individual websites were also contacted to try to stop the flow of fake drugs.
Is it really  worth the risk?
Many online pharmacies offer empty promises that the drugs they sell at cheap rates are legitimate drugs at cheap prices, when in fact they are just cheap imitations that will probably have little to no effect at all.
Be safe – and only go to reputable on-line pharmacies that are easy to contact and transparent in their approach.
UKMeds4U only offer genuine UK/EU-sourced branded prescription-only medication (such as Cialis, Levitra, and Viagra), and will NOT dispense any POMs without first issuing a private prescription (where suitable) by a UK GMC-registered doctor.