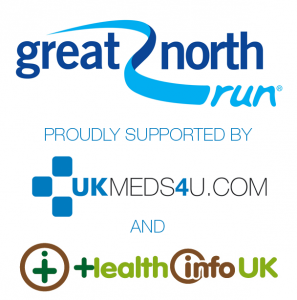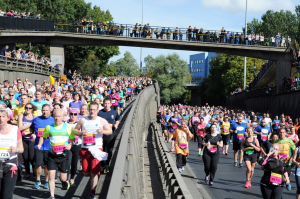 The UK's Great North Run is the biggest half marathon in the World with over 57,000 runners taking part in the famous 13.1-mile run.
Great North Run is on Sunday 11th September 2016 and begins in Newcastle city centre.
There are other events happening in the local area on Saturday 10th September such as the Junior and Mini Great Run, the worlds biggest pasta party and the Great North 5k.
Other running & swimming events are also organised by the same people in other cities/areas (for adults & children) throughout the year.
Running is a great way to keep fit and to socialise with others, as there is most likely a local running club that you can join in your area.
Running/jogging has lots of health benefits such as:
relieve stress
lose weight or help maintain a health weight
improve cardiovasular fitnes
strengthen muscles
If you are overweight (BMI 28 or over), tried dieting and exercise but still haven't had success in losing weight, please go to www.ukmeds4u.com for a free private online consultation for other weightloss options.
MORE ABOUT THE GREAT NORTH RUN
Great North Run (adults): CLICK HERE
Junior and Mini Great North Run: CLICK HERE
For more health benefits of running/jogging, CLICK HERE