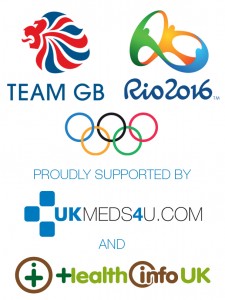 This Summer, 206 countries will be participating in the 2016 Rio Olympics, between 5th August – 21st August.
This year the event will be hosted in Rio de Janeiro, Brazil, in South America. Thousands of athletes will compete in over 26 sports competitions such as swimming, athletics and judo.
A total of 366 athletes will compete for Great Britain and Northern Ireland ("Team GB") at the 2016 Olympic Games in Rio. While this is significantly smaller than the 542-strong team at the London 2012 Olympics, it is the biggest contingent sent to an 'away' event since the Barcelona 1992 Olympics.
Some of the benefits of taking part in a sport are:
can help to lose weight or maintain a healthy weight
improved posture
increased cardiovascular fitness
making friends/meeting people
If you are overweight (BMI 28 or over), tried dieting and exercise but still haven't had success in losing weight, please go to www.ukmeds4u.com for a free private online consultation for other weightloss options.
MORE INFO ABOUT THE GAMES
Official Rio Olympics sites: CLICK HERE or HERE
Team GB: CLICK HERE
For UK news & TV coverage, see below…
BBC Web site (with additional viewing coverage): CLICK HERE
Event Times by Date: CLICK HERE
Freeview TV Listings/Schedule: CLICK HERE
Freevsat TV Listings/Schedule: CLICK HERE
Sky TV Listings/Schedule: CLICK HERE
Virgin Media TV Listings/Schedule: CLICK HERE