This April, Balance Activ and Dr Dawn Harper have teamed up to support National Bacterial Vaginosis (BV) Month.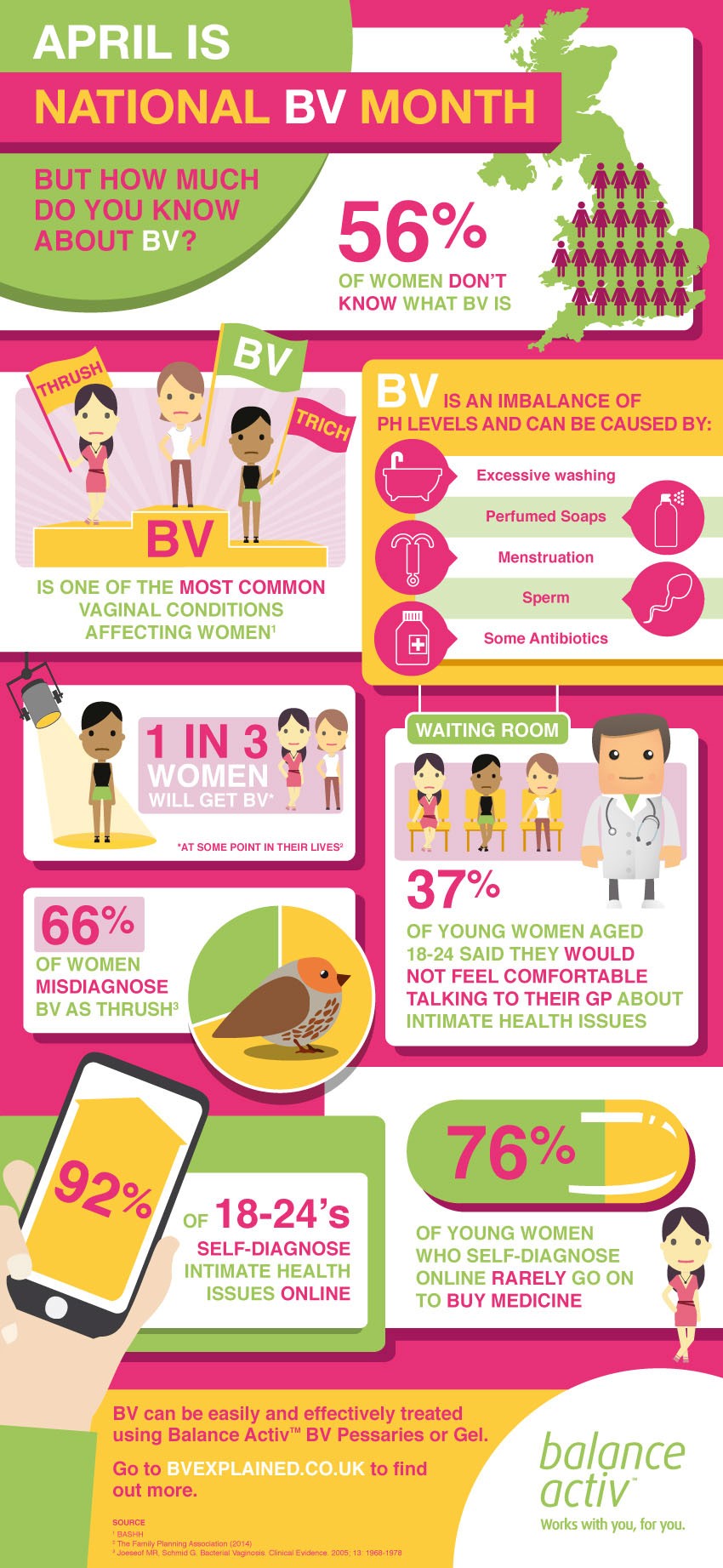 They aim to raise awareness of bacterial vaginosis and encourage women to learn more about the causes and symptoms.
Bacterial vaginosis is a common, but not well known, vaginal condition.
BV occurs when there is an imbalance  of the pH in the vagina which can cause lots of unpleasant symptoms such as fishy odour and abnormal thin, grey discharge from the vaginal area.
BV affects 1 in 3 women.
The campaign also encourages women to talk about all feminine health problems, not just BV.
If you think you might be suffering from bacterial vaginosis then please see your GP.
But in the meantime you can check your symptoms online – CLICK HERE