After quitting smoking we don't just gain a few more pounds in our wallet/purse, it's common to gain a few pounds in weight aswell. However this weight gain may increase the risk of developing type 2 diabetes.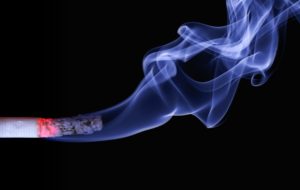 Researchers say that people who quit smoking indulge in snacks rather than smoking tobacco. These quitters are 20% more likely to develop type 2 diabetes than those who smoke. However the risk declines after seven years.
For the study, a team from the Harvard TH Chan School of Public Health looked at data from more than 170,000 men and women who took part in three cohorts run by Harvard, the Nurses' Health Study, the Nurses' Health Study ll, and the Health Professionals Follow-up Study.
Every two years, the participants had filled questionnaires about their health and lifestyle.
The researchers looked at those who said they had stopped smoking, how much weight they had gained and their type 2 diabetes risk.
The results showed that those who had quit smoking had a 22% higher risk of developing type 2 diabetes than those who currently smoke.
If you are overweight (BMI 28 or over), tried dieting and exercise
but still haven't had success in losing weight– please go to www.ukmeds4u.com for a free private online consultation for other weight loss options.
To read more about the study, CLICK HERE 
For help on quitting smoking, CLICK HERE
For more information about type 2 diabetes, CLICK HERE